How commercial lawyers can help your business

Commercial lawyers spend years educating themselves and honing their knowledge to know everything there is to know about commercial and business law. A mistake within the legal landscape of running your business can have devastating effects, like losing money or reputation.
Commercial lawyers are beneficial to all businesses, especially small and medium-sized businesses, where marketing, sales, and staffing tend to take priority over legal issues.
By working with a commercial lawyer, you can prevent potential legal problems before they arise. Here are the best services that a commercial lawyer can do for your business in South Africa.
Business law and litigation advice
If you misinterpret something or you don't understand it at all, your business won't be in the best position to get the desired outcome. It is important to understand both your rights and legal obligations. Commercial lawyers are experts in business law and litigation.
When a commercial lawyer advises you on all things legal, you will be able to make better-informed decisions about investments, employment, goods, and services. Working with a commercial lawyer can make a significant difference in legal situations where you need to defend your business.
Commercial lawyers can help you determine if litigation is the right choice for your business, whereas without the legal knowledge and advice you may make the wrong decision which can result in your business wasting both money and time. The commercial lawyer will advise you on whether your business should enter litigation and what your chances are for a positive outcome.
New perspectives
If your business needs to resolve a dispute or any legal matter, a commercial lawyer can provide you with all the options you have at your disposal or simply help you better interpret the legal situation your business is in, and this will put you in a good position to get your desired outcome.
Commercial lawyers will help you understand everything in simple terms. They can explain all the different approaches, interpretations and nuances to you. Most of the decisions you make that affect your business will require you to consider the legality of various actions.
Intellectual property
Commercial lawyers can assist your business with copyright, trademark and patent registrations. Your business's brand name, logo and distinctive products are entitled to copyright protection. Creations like proprietary computer software may be eligible for trademark registration, while a business's inventions may be eligible for patent registration. It is important to protect the things that give your business a competitive advantage.
Corporate governance
There are on-going legal requirements for businesses to maintain their corporation status. Such requirements may include, but are not limited to; annual shareholder, director or partner meetings, the recording of minutes and the election of officers which must conform to state requirements.
See Also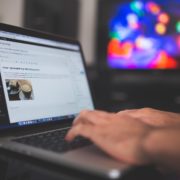 Failure to uphold these on-going legal requirements expose corporate officers to personal liability or other legal problems. Commercial lawyers can also help you with the process of incorporation.
Employee contracts and agreements
Your employees are crucial to the success of your business. Commercial lawyers will advise you on employee contracts and agreements. Having proper procedures and employee contracts in place can prevent future legal disputes between you and your employees. You should know what you can ask of your employees.
Commercial lawyers can make compliance easier to manage. The knowledge of your employees might be your most important asset. It is important to protect your business against employees taking their knowledge of your business's trade secrets to your competitors.
Acquisition, Merger and exit strategies
Should you wish to merge with or acquire another business, commercial lawyers will ensure the process occurs without legal entanglements. If a partner or shareholder in your business decides to suddenly exit, it may potentially threaten the sustainability of your business. In these instances, commercial lawyers help you determine your legal needs and make the best effort to ensure your business's survival.
To conclude, hiring a commercial lawyer will allow you to better understand the law and make better-informed decisions relating to all your business's legal needs. You will be able to avoid legal problems, instead of waiting for these problems to arise to do something about them. Know what your rights are as a business owner and protect your business by doing the right thing.
Leigh Williams
Leigh Williams is the founder at IXA Media (Pty) Ltd., a digital marketing solutions provider and the publisher of TheFrontline.co.za